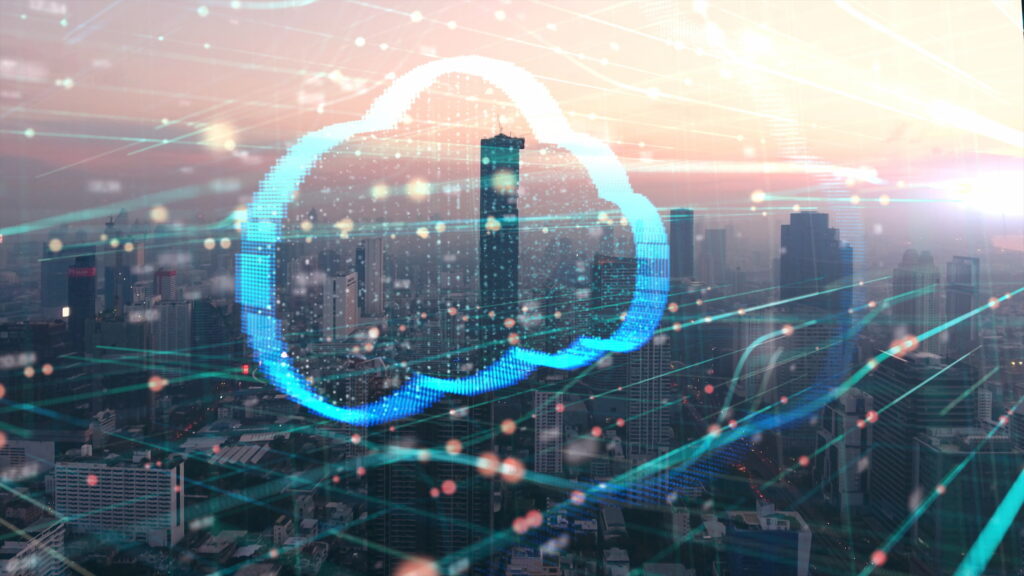 Cloud Working
Crucial for reducing energy costs, boosting cyber-protection, and creating convenience for your remote workers; Cloud Working creates benefits that no business can afford to ignore.
What is Cloud Working?
Many companies are finding convenience through the Cloud – since, by hosting their print, telecoms, and information management on a secure server, the obligation of preserving cybersecurity and continuity passes solely to the Cloud provider.
By removing these burdens from their in-house teams, companies are free to be more productive; with the assurance that they are continually protected from sudden cyberattacks and technical outages.
4 Benefits of Cloud Working
Nowadays, it's actually riskier for businesses to not make use of the Cloud – and by choosing to engage, you open your business to the following benefits:
Continually Updating Cybersecurity
Managing companywide cybersecurity is too large a task for small IT teams to handle; especially with other responsibilities to balance alongside it. However, maintaining Cloud servers is one of the core functions of a Cloud provider – meaning that cybersecurity measures are in a constant cycle of being reviewed and updated to ensure full compliance.
Easy Remote Working
Giving workers a convenient place to access their files is a key advantage of the Cloud – which is true whether your employees are stationed onsite or remotely. Greater ease of access enables greater productivity throughout your organisation - and with continuity all but assured through a Cloud provider, moving to the Cloud vastly enhances the efficiency of your internal operations.
Cost-Effective Disaster Recovery
While traditional disaster recovery can be highly expensive (not to mention complex), disaster recovery is part-and-parcel of storing and updating information via the Cloud. This means that, even in the event of sudden power outages, you can still easily access your files where you left off - but far more affordably than through traditional methods.
Reduced Power Consumption
Having parts of your business stored on the Cloud reduces your requirement to keep running expensive hardware onsite. Not only does this mean your business can save on energy bills, but it also allows you to reduce your company footprint through downsizing – meaning your operations are having less negative impact on the environment.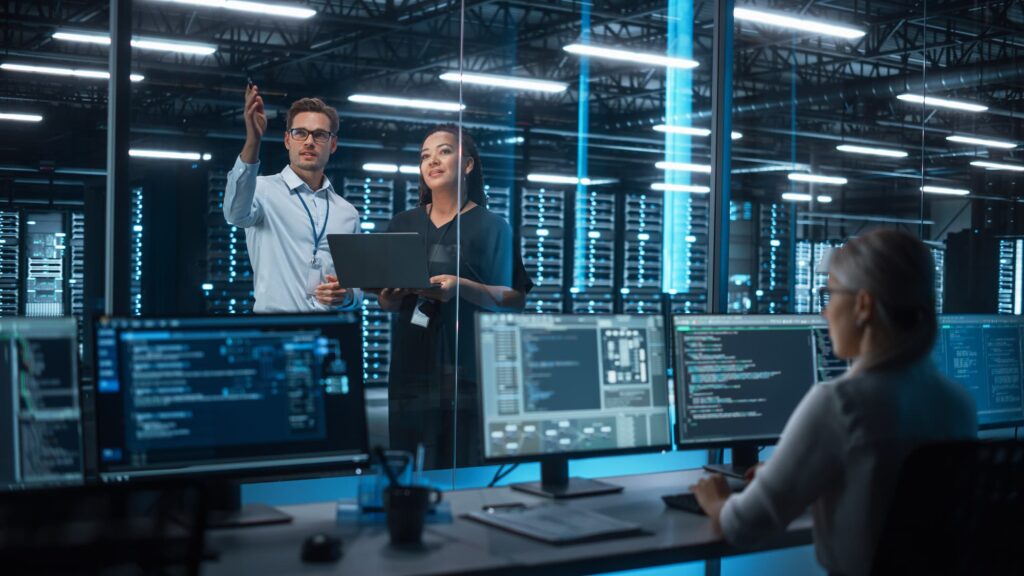 Minimise Costs With a Cloud Working Service
Significant running costs accumulate from hosting your own servers onsite – not just by consuming copious amounts of energy, but by requiring regular maintenance and upgrades. Not only that, but hardware of this kind takes up a lot of office space; limiting your ability to expand and diversify.
However, these issues are circumvented by moving your systems to the Cloud; because they also fall under the remit of the Cloud provider. As well as freeing up your office space, this allows you to minimise your total spend - since Cloud solutions are entirely scalable to your need, meaning you only pay for what you use.
What can Cloud Working look like?
Capable of enhancing security and convenience, Cloud is a vital component of many of our services; such as Cloud Print, Telecoms, and Information Management.
Ideal for hot-desking, Cloud Print allows your employees to print from any location – without the lengthy print driver setup that is necessary for traditional printers. Coupling this accessibility with enhanced security, Cloud features like zero-trust networks and end-to-end encryption ensure that documents cannot be intercepted by malicious attacks.
Uninterrupted communication is also possible through Cloud-based Telecoms – since, as well as protection from infiltration, call networks are not disturbed by sudden power outages. When disaster strikes, your network is simply diverted to a different data centre – allowing you to continue unhindered.
Making documents accessible is much easier with Cloud Working – and organising filing systems is easier than ever through Information Management software. When backed up on the Cloud, documents are easy to locate, secure, track, update, and restore to previous versions – enabling your employees to get the information they need at the touch of a button.
Why Does Your Business Need Cloud Working?
Sustainability, cybersecurity, and hybrid working are all hot topics in the world of business – and Cloud adoption can heavily contribute to your ability to cater to each of them. Eager to start making changes in the run-up to Net Zero? Cloud Working reduces your reliance on physical devices, and facilitates smooth, seamless hybrid working – meaning that reducing the environmental impact of your company footprint is much easier to accomplish, and can even create financial efficiencies in the process.
Anxious about a data breach? While HP Wolf Security and Cybersecurity Services are still vital, a Cloud server encrypts all files stored on it. This means more protection from external threats than physical storage can provide – with customisable access control safeguarding you against internal breaches, too.
Hesitant about hybrid working? Introduce Cloud Working to your operations, and give your employees the ability to communicate and collaborate as effectively as they can in the office – even when working from home.
Why Choose Apogee as Your Cloud Working Provider?
Still relatively young technology, the full potential of Cloud is yet to be tapped – and as a provider of Managed Workplace Services, we are continually developing new ways to bring efficiency to your internal operations.
But, your business can already start to benefit from Cloud; and do so very easily, due to the fact that it requires no installation of hardware. For added convenience to you, multiple separate services can all be implemented through one point of contact - allowing you to optimise numerous areas throughout your business, and over a considerably shorter time frame than would be possible with multiple providers.
GET IN TOUCH
Want to get in touch? We would love to learn about your business challenges and how our solutions can help you...
By submitting this form, you acknowledge that you have read and understand the Apogee Privacy Statement.
Read our Privacy Policy