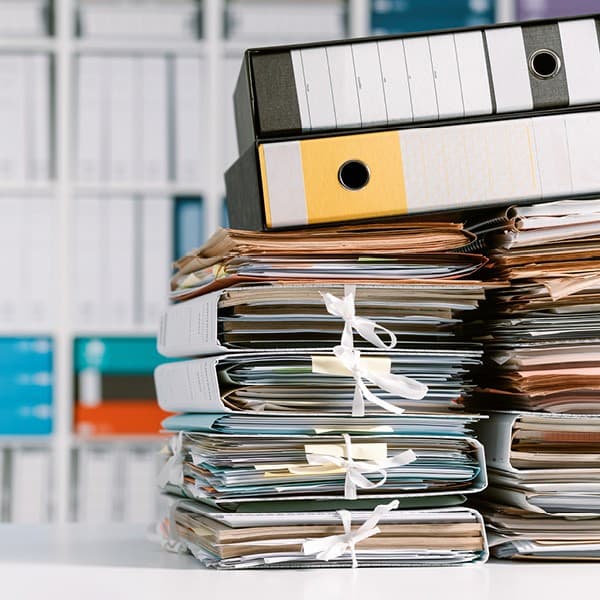 Scanning Solutions
Enable greater agility throughout your business by digitising your paper-based files – but without taking time or resource away from your employees.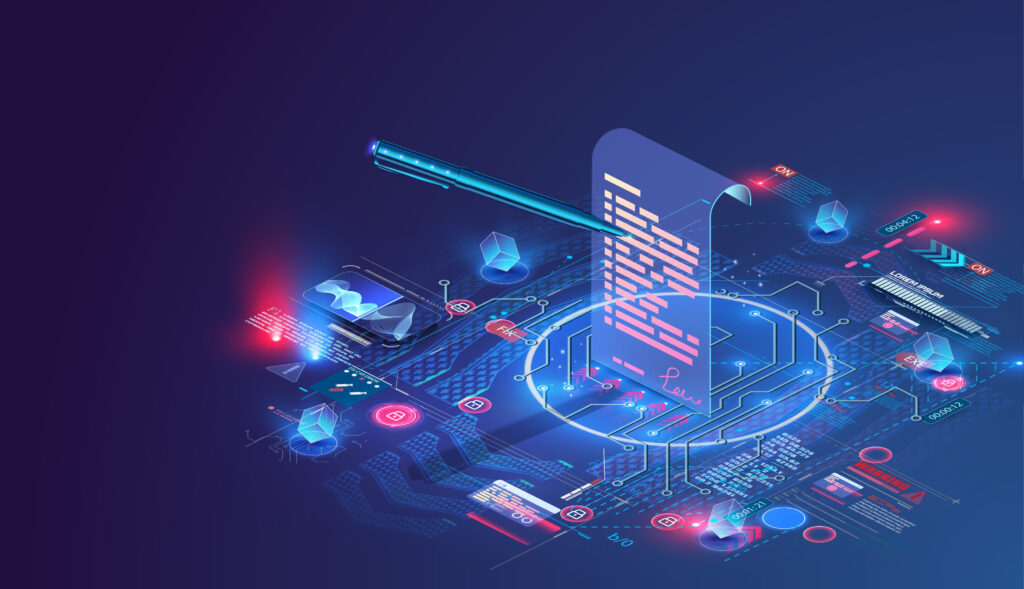 Boost Productivity With Scanning Solutions
Increase productivity by having your paper files digitised through a Scanning Solution service – whether you opt for the basic level of digitisation, or the more advanced version provided through Data Capture.
Once documents are digitised, your employees are equipped to be more productive – since they have easy access to the information they need, especially with the help of Information Management. This is due to the fact that digital documents are much easier to track, back up, secure, locate, share, and find specific information within.
4 Benefits of Digitising Through Scanning Solutions
Dynamic documentation is just one of many benefits created by digitising your documents through Scanning Solutions.
Stronger Data Security
Physical storage solutions are proven to be less safe than digital alternatives – and, by storing digitised documents on a secure Cloud server, your admins can implement measures to ensure only relevant people can access certain documents. This minimises the chances of internal data breaches, accidental or otherwise.
Hybrid Working Enabled
Making the right information accessible is key to ensuring productivity – and when employees are working remotely, physical documents can't hope to compete with the convenience that comes with digital. By storing your information on a shared server, your hybrid teams can interact with documents seamlessly, whether in the office or at home.
Reduced Company Footprint
Key to running a sustainable business is minimising your carbon footprint as much as possible. By reducing your reliance on physical storage, you decrease the amount of energy your business is consuming – which, as well as being beneficial to the environment, creates fiscal efficiencies in the process.
Transform Without Hassle
Upgrade processes throughout your business – whether digitising archives or incoming mail – but without putting additional burden on your employees. With the heavy lifting handled by our Outsourced Services team, you gain all of the benefit, with none of the hassle.
What Are Scanning Solutions?
Scanning Solutions comprise of three separate outsourced services: Bulk Scanning, Inbound Mail, and Digital Capture.
No matter how large or small your paper-based archive might be, your records can be digitised quickly through a Bulk Scanning service – with the scanned files indexed and uploaded to a secure server for your convenience. Once scanned, your paper copies can be shredded and recycled responsibly, to ensure data security.
But why stop at digitising your backlog of paper documents? Create further efficiencies by also having your business post digitised through an Inbound Mail service. Once your documents are receipted at our secure ODS facility, the scans are made available to you through the Cloud – but an advanced version of the service creates further convenience by sorting and redistributing mail to the relevant people within your organisation.
Of course, while basic digitisation is a step in the right direction, streamlining your operations is made much easier through a Digital Capture service. Available for inclusion with both Bulk Scanning and Inbound Mail services, Digital Capture extracts key information from your scanned documents, saving you the busywork of entering data manually.
Why Does Your Business Need Scanning Solutions?
No business can afford to ignore the benefits of digitisation, since doing so is beneficial for sustainability, data security, and cost-efficiency.
By making use of Scanning Solutions, these advantages can be created without any time or effort required from employees – enabling your workforce to maximise productivity, but while also benefiting from increased agility and leaner, more streamlined processes.
Downsizing your operations is also made easier through this service, since, without further requirement to store paper archives onsite, you can free up your floor space – or even take whole buildings out of the equation entirely. Doing this allows you to maximise the utility of your available facilities; since, depending on your situation, this can mean creating space to install new equipment, expand your team, or even rent space out for additional income.
Why Choose Apogee as Your Scanning Solutions Provider?
Just like our parent company, we share an enthusiasm for security and convenience – which is why our secure ODS facility runs 24/7, with turnaround times kept as short as possible depending on the scope of your requirements.
Furthermore, many additional services can create operational efficiencies with the data extracted through Scanning Solutions; such as Process Automation and Information Management – all of which are easily available as part of our service catalogue. This gives you the convenience of addressing multiple needs through one provider, but also assures you of the same standard of service across the board.