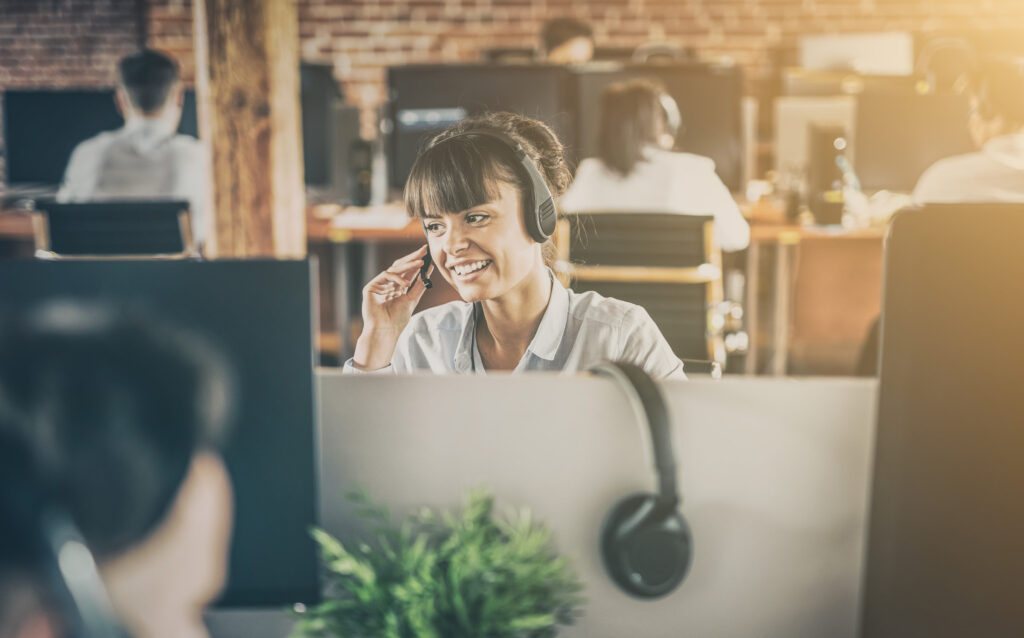 Telecoms
Gain full control of your business calls with Apogee's Telecoms service. Bolstered by an unparalleled industry standard for fraud protection, our Cloud-based VoIP and hosted PBX packages enable you to never miss another incoming call again – whilst ensuring maximum security of your communication network.
Telecoms Services
Ideal for hybrid teams and workers on the move, your business is enabled to deliver outstanding service by making you contactable anywhere, anytime. Take full control of building your brand - the right way - with the seamless call quality and additional features included in our Telecoms offering.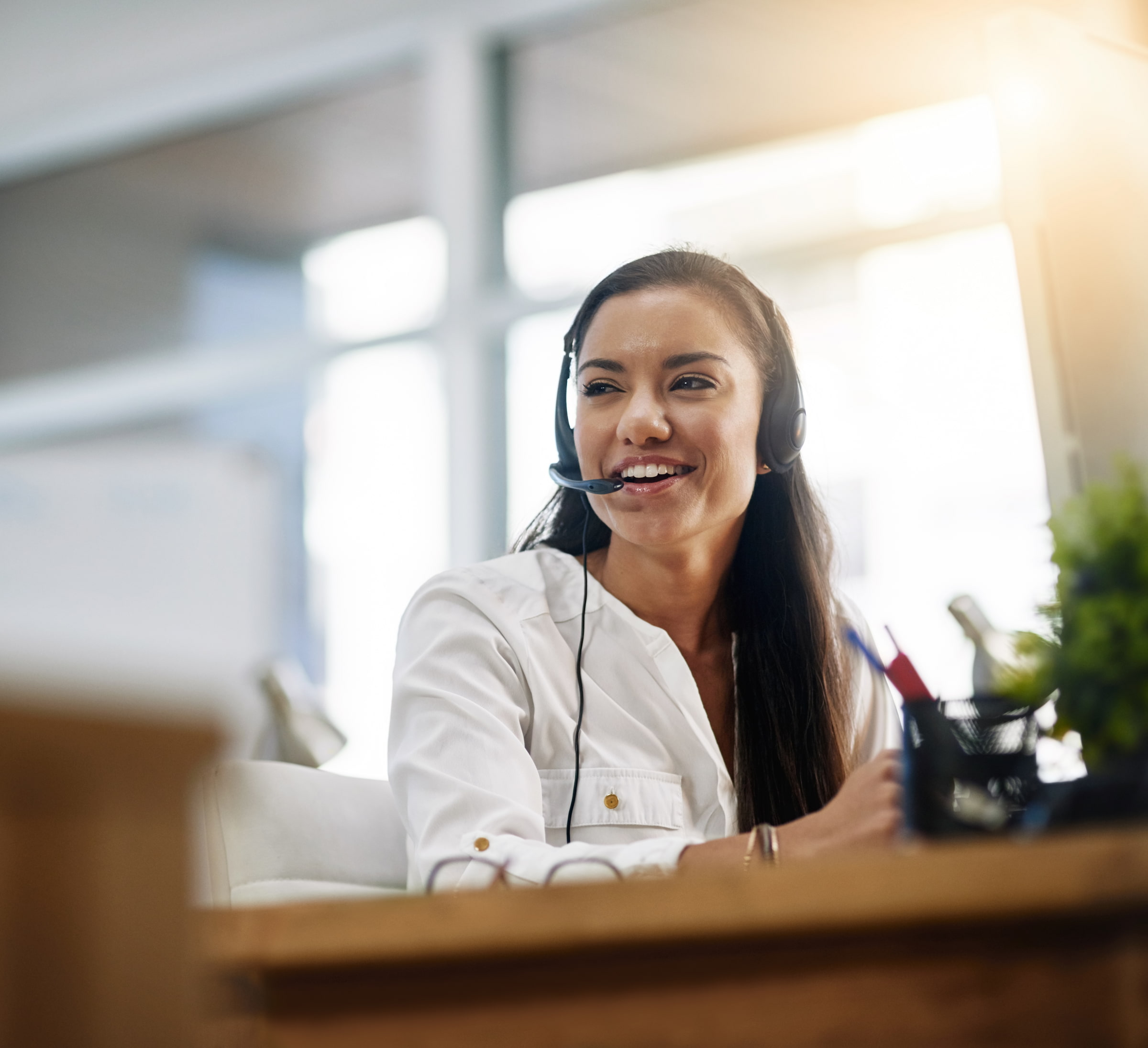 • MITS
3 Benefits of a Telecoms Service
Don't wait until The Big Switch Off 2025 to update your Telecoms network. After all, digital is already the industry standard, and it's important to keep up if you want to stay competitive. Plus, the sooner you make the transition to digital, the sooner your business and your customers benefit in the following ways:
Fully Customisable Solution
While the many features of a Telecoms offering all have their uses, it's a simple truth that some are more suited to certain businesses than others. However, many providers only offer Telecoms as a bundle deal, rather than tailoring their offerings individually.
However, our offering is completely scalable and fully customisable – so you only pay for what you use, whatever the size of your business. As well as being cost-efficient at a base level, your budget also benefits from proactive remote support, which is already accounted for in the total price of your Telecoms service.
Proactive Fraud Protection
It's riskier for companies to use an analogue network than one based in the Cloud – and to ensure that you're free to operate with complete peace of mind, we devote our entire focus to the security and maintenance of your network.
Part of this process is equipping you with an agile and effective line of defence against potential fraudsters – since, in addition to our thorough fraud checking process, your admins are enabled to configure security measures to suit your needs with several extra features.
Strong Brand Reputation
In the time of AI and automated messages; a fast, responsive, and personal customer service goes a long way – and businesses can cultivate a positive brand reputation by increasing their accessibility. Through the Cloud, your employees don't even necessarily need to be in the office to be effective, enabling them to be attentive, no matter their location.
And this helps your business to be more efficient, too – since, by making use of features such as Call Attendants and Hunt Groups, you enable your customers to navigate themselves to the relevant team to address their needs and concerns.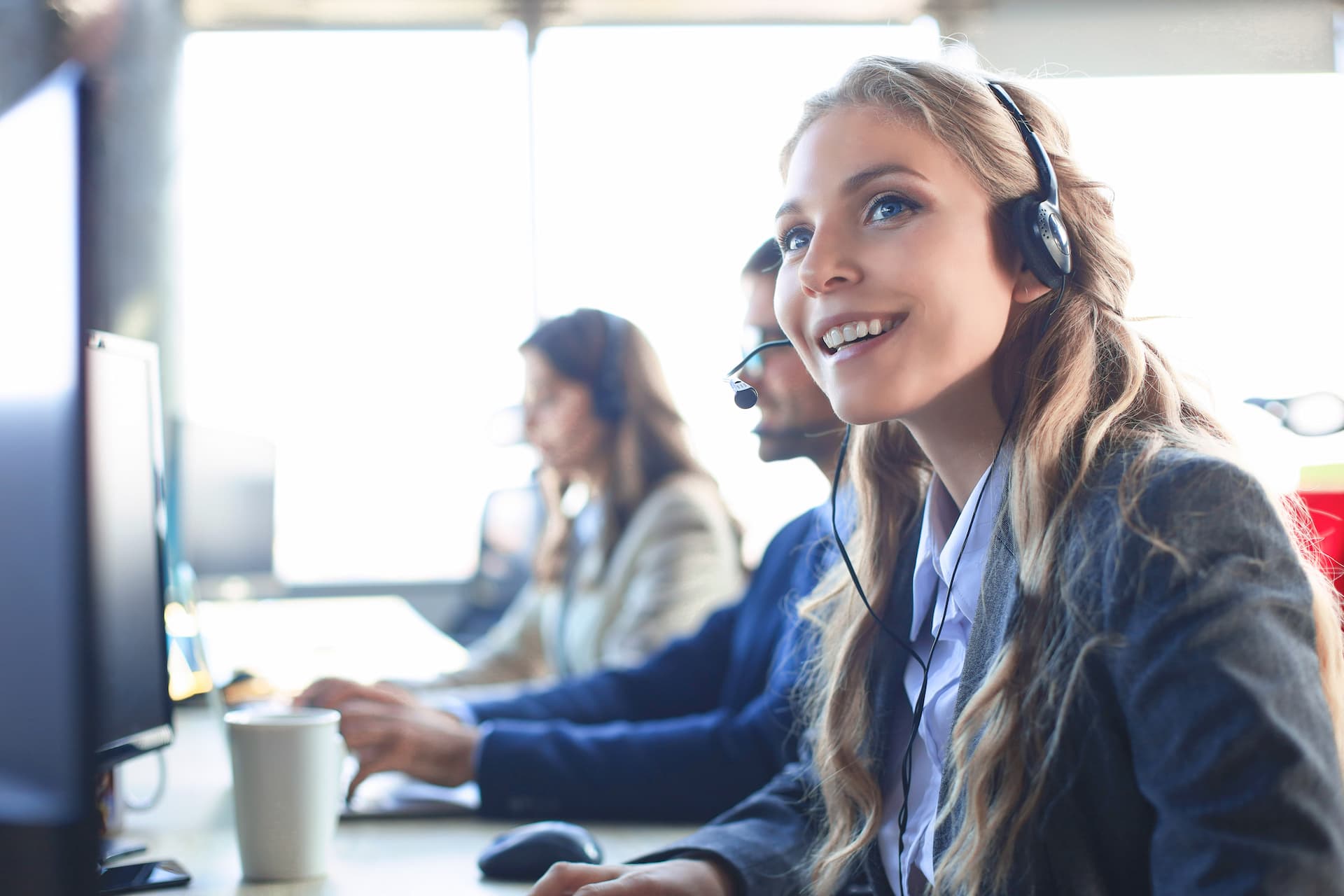 Secure your network from fraud with a Telecoms Service
Get complete peace of mind, with proactive fraud protection built into the core of our Cloud-based Telecoms network. 
Regardless of the size of your company, fraud incidents have the potential to be devastating for businesses – which is why our secure network combines predictive technology, active monitoring, and 200 fraud checks per call to identify potential attacks in real-time.  
Further tailor your anti-fraud measures through the client portal, which enables your admins to configure network security in real-time – equipped with the insight provided by our threat analysis feature, which keeps a detailed record of attempted attacks.
What is a Telecoms service?
Completely bespoke to your precise business specifications, the utility of a Telecoms service is limited only by the number of features you choose to include. For instance, security can be strengthened through relatively simple features such as Caller ID and Call Recording – but can be further enhanced by the Call Barging & Whisper function, which allows you to listen in on business calls in real-time and even interrupt them if necessary.
Of course, security isn't the only benefit this service can bring to businesses. Caller ID, for instance, enables your staff to provide an agile service – since, by linking up to a comprehensive CRM system, your call handlers can access a full record of customer information at the touch of a button.
Convenience for your customers is another significant feature of a Telecoms service. No incoming call can go unnoticed when sent to multiple devices at once through Softphone applications – and customers can easily connect to the right people through the Auto Attendant and Hunt Group features. Even in particularly busy periods, customers can receive running updates on their queue position with Call Queues, listen to Hold Music, or be informed on the services your business offers with the Information on Hold feature.
But in the event that customers opt to leave a voicemail instead of waiting in a queue, you can still follow up with the Voicemail-to-Email feature – which transcribes the audio of a customer request or message, then sends it to your email account automatically for you to follow up on.
Why does your business need a Telecoms service?
The Big Switch Off will see phone companies replace all obsolete analogue networks in favour of digital systems by 2025 – and the sooner you upgrade, the sooner your business can start reaping the many benefits that come with an all-digital Telecoms model. Enhanced call quality, security, and versatility are things that all companies will eventually benefit from by moving to the Cloud – but what else can it bring to your business?
One benefit that no business can afford to ignore is a continuous service through the Cloud, since digital systems are more reliable than ever – and unlike PSTN, they are largely protected against power outages. This is because networks are divided between multiple Availability Zones. If one Zone goes down due to power outage, your traffic will simply divert through another – meaning your service can continue completely uninterrupted.
But what about installation? Well, while it may sound daunting, moving to the Cloud can actually be done very easily; and is proven to be far more cost-effective than analogue systems. This is for the simple reason that, unlike PSTN systems, Cloud-based networks do not require an investment in installation, operation, or maintenance of premises-based hardware. Since the service is entirely digital, updates and maintenance can actually all be completed remotely across your entire network – without you having to lift a finger, saving you time and money.
Another advantage of this is that the bandwidth of your service is completely scalable for your specific needs, so you only pay for what you use. For SMEs and conglomerates alike, SIP trunking makes it possible for every employee to have access to an individual digital phone line –whether your workforce consists of five people or five thousand.
Why choose Apogee as your Telecoms provider?
While some providers will only specialise in a Telecoms service, or hardware, or software; Apogee actually provisions all three – with the help of our hardware supplier, Poly. This gives you the convenience of a 'one-stop shop' for all your communication needs; with proactive support no more than a few clicks away for your sophisticated hardware and software.
There are further upsides to choosing Apogee as your Telecoms provider, such as the access to additional services united by a cohesive standard of support. Since you will already be moving to a Cloud-based network, communication quality will naturally improve between your hybrid workers – and can be further bolstered through the audio-visual tools provided with a Meeting Room Equipment service. Through this service, collaboration between your hybrid teams is clearer and easier than ever – and, like our Telecoms service, is monitored and maintained through our Customer Support Centre.
So why choose Apogee as your Telecoms provider? Ultimately, making your business more effective is one of our top priorities - and we're one of the few companies equipped with the resources to do just that, due to our position as a subsidiary of HP Inc.
Apogee's Service Excellence in Telecoms
With 30 years combined experience, Apogee are proud of their reputation for Service Excellence – with <5 hour Service Level Agreements made possible by the constant monitoring and development of our Cloud-based secure network. 
GET IN TOUCH
Want to get in touch? We would love to learn about your business challenges and how our solutions can help you...
By submitting this form, you acknowledge that you have read and understand the Apogee Privacy Statement.
Read our Privacy Policy