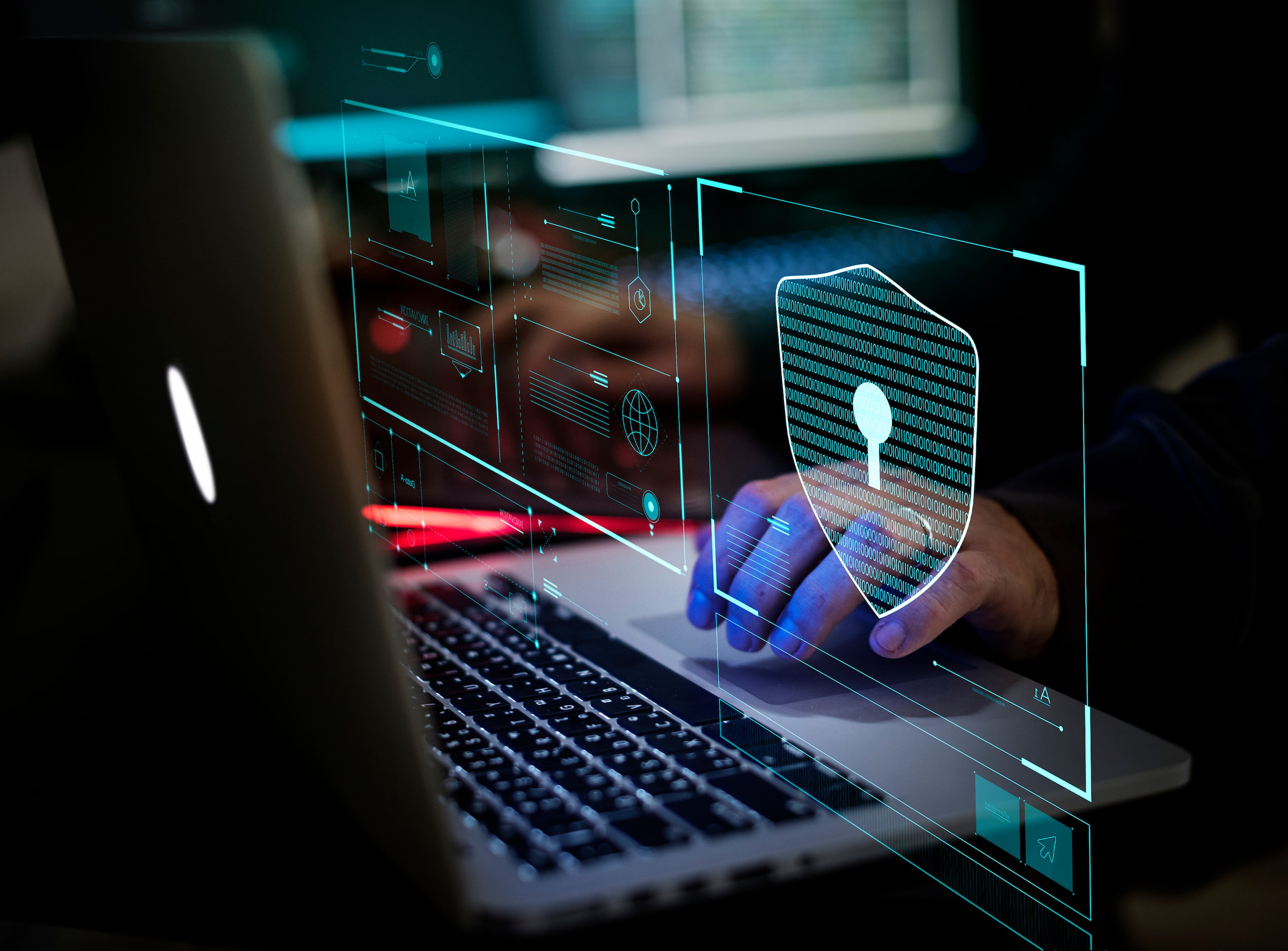 Endpoint Security
Bolster your company's cyber-resilience with our Endpoint Security solution.

If left unprotected, PCs and printers – also known as 'endpoints' - can be an open door for all manner of cyberattacks against your network. But the good news is, our service – augmented by HP Wolf Security - provides a revolutionary level of protection.  
What is an Endpoint Security solution?
When it comes to cybersecurity, basic antivirus protection is not enough. However, with the advanced security of HP Wolf; every program, email attachment, and webpage is opened into an isolated digital space – or 'micro virtual machine' – which contains potential threats and keeps them separate from the rest of your important files.  
3 Benefits of Endpoint Security
A cyberattack is only one email away – and the fact is that you are leaving your entire company vulnerable to a breach if your cybersecurity measures do not incorporate endpoint isolation technology. Don't leave it till it's too late - talk to us about your cybersecurity today!
Total confidence breeds maximum productivity
Get the best out of your people by removing their need to be 'human phishing detectors'.
Zero reported compromises is no small feat for a cybersecurity system – and the peace of mind that brings to a business allows your people to focus entirely on being productive. By taking the burden of cybersecurity from your individual employees, you enable maximum efficiency for your business.
A clear example of this is the easy collaboration that an Endpoint Security solution engenders, since employees can communicate and share files via email without worry that they'll inadvertently infect the company network – since any threat can be contained and disposed of with just the click of a button.
No disruption, internally or externally
Simple, easy to implement, and requiring very little interaction from your employees to provide full security; an Endpoint Security solution is ever-present, ever-active, and ever-evolving – and all without disrupting the day-to-day of your employees.
Preventing disruption from external sources means that technical issues are kept at a minimum – with the burden on your IT department lessened further still by hardware enforced security.
In case of an attack, automatic self-fixing procedures are built into the hardware of HP devices to keep your network safe, but without any action required on your part.
Full compliance, around the clock
For complete peace of mind that you won't be blindsided by a data breach, look no further than our Endpoint Security solution – which completely prevents malware from accessing any data on your device, sensitive or otherwise.
Operationally efficient and easily validated, this service allows you to be audited with confidence. Depending on the situation, HP Wolf's endpoint isolation qualifies as both a primary, or compensating control for data protection protocol.
For instance, Wolf acts as the foundation for Endpoint Threat Prevention and Threat Detection control activities – but will also act as a compensating control during patch management, by protecting the device between patch cycles.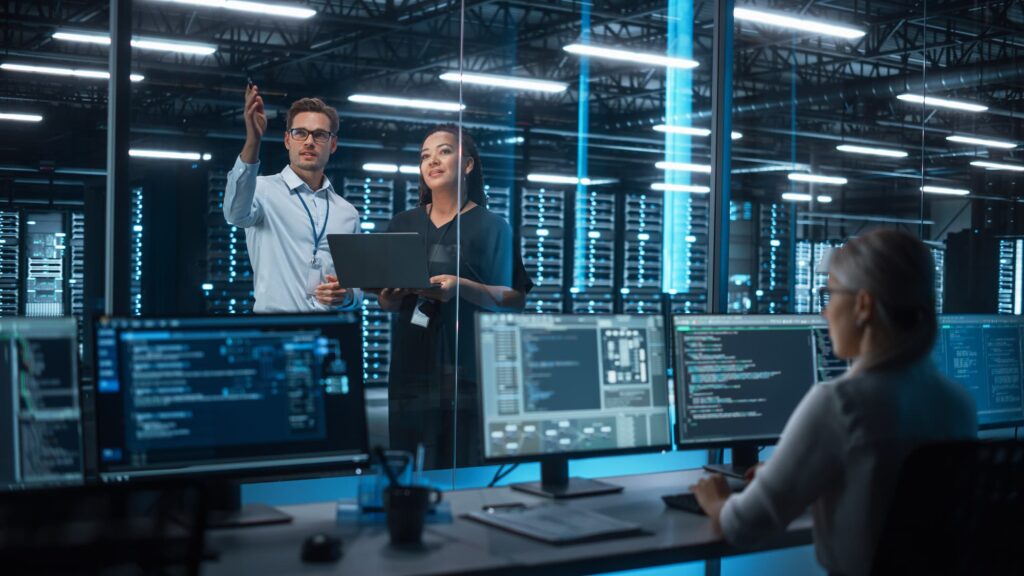 Complete security, no disruption
Without sufficient protection, everyday actions like opening an email attachment are an enormous risk, since any number of innocent-looking documents can potentially contain dangerous malware. For example, ransomware – a type of malware - will block you from accessing your own files, and is irremovable through conventional means.  
However, with the isolation technology of HP Wolf Security, email attachments are contained in a micro virtual machine (VM) – which renders the ransomware completely harmless, and unable to infect your other files. From there, removing the malware from your device is simple, since all you need to do is delete the infected VM.   
But while this may sound complicated, your employees' productivity will not be disturbed by this service; since micro VMs automatically run as a background process. This gives your staff the freedom to operate with complete peace of mind, safe in the knowledge that threats can be easily contained and dealt with. 
How does our Endpoint Security solution work?
We have covered how your cybersecurity measures are enhanced through the use of micro VMs – but what else does our Endpoint Security solution do?
While many providers can only use software to protect the operating system (OS) of your endpoint devices, HP Wolf Security goes one step further; since cybersecurity is much more effective when software and hardware are working together. This is why HP devices are designed to incorporate a host of hardware-based protections, which secure you from cyberattacks that are designed to shut down your machine, dig up deleted files, and access passwords.
However, protection isn't limited to the simple termination of threats. To ensure that your cybersecurity is always agile and proactive, forensic data on every individual micro VM is recorded directly to HP's private Cloud server. Rather than using a simulation to gather data, the advantage of this is that the micro VM can record completely realistic hacker behaviour, whilst simultaneously ensuring that the threat is totally contained. This enables us to gather the most naturalistic data possible; and tailor security measures accordingly.
Why does your business need an Endpoint Security solution?
It is an unfortunate reality that cyberattacks are only becoming more sophisticated, and more and more widespread. A staggering 88% of these attacks are targeted, worryingly, at SMEs – with 60% of victims actually going out of business within 6 months after a cyberattack. These statistics paint a clear picture: when it comes to security, businesses simply can't afford to invest in half measures.
However, existing endpoint security solutions are not equipped to reliably prevent cyberattacks – simply, because they do not include endpoint isolation technology, which is unique to HP devices.
Our Endpoint Security solution also allows your business to benefit from maximum employee productivity and efficiency. This is because less company time and resources will need to be devoted to resolving service desk calls and minimising employee downtime; since Wolf's endpoint isolation will already be blocking most of the common causes of these issues.
And this protection isn't just limited to on-premises. Being based in the Cloud, Wolf keeps your hybrid teams secure whether employees are in the office, working from home, or on the road – and regardless of whether they are connected to the Internet or not, thanks to hardware-enforced isolation measures that malware can't get around.
Why choose our Endpoint Security solution?
For a compelling reason to invest in our Endpoint Security service, look no further than the track record of HP Wolf – since, after billions of web clicks, downloads, and attachments opened, Wolf has not yet had a reported compromise.
This is for the simple reason that, unlike most antivirus programs, its security measures are not reliant on threats being detected. Instead, its 'zero trust' approach means that every file is treated with the same level of caution – so your defences are based on proactivity, rather than reactivity.
This creates an additional advantage, in that your IT teams will actually have far more freedom to focus on doing what they do best – making your business run more efficiently. This is due to the fact that HP Wolf entirely prevents malware installation to any device, which heavily decreases the amount of technical issues needing to be resolved by IT.
GET IN TOUCH
Want to get in touch? We would love to learn about your business challenges and how our solutions can help you...
By submitting this form, you acknowledge that you have read and understand the Apogee Privacy Statement.
Read our Privacy Policy