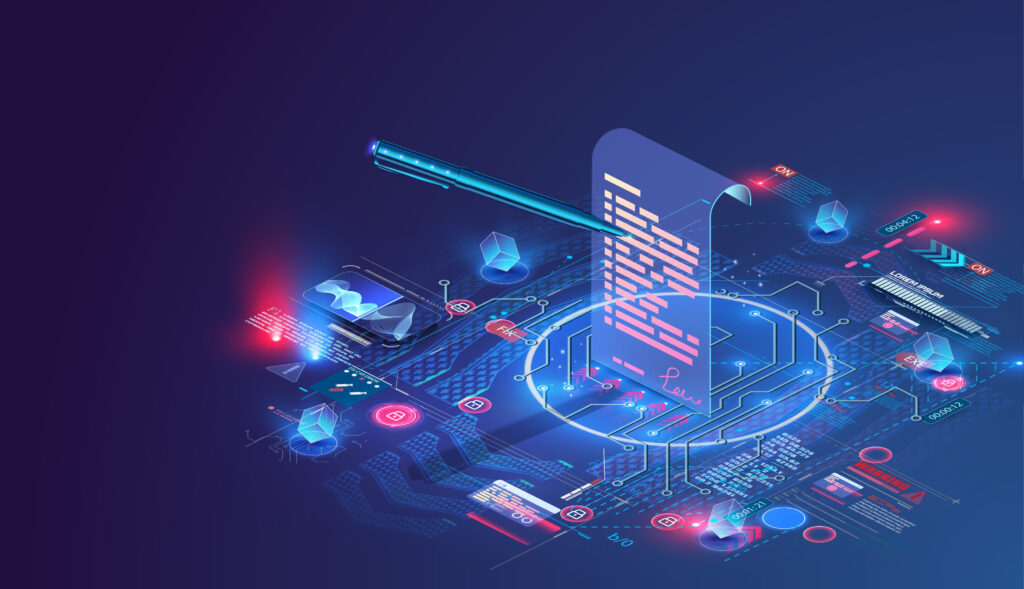 Digital Capture
Fast-track your digitisation journey with Digital Capture – software which extracts important information from your paper-based documents as they're scanned, saving you the trouble of manual data entry.
What is a Digital Capture service?
Instead of burdening your employees with tedious data processing tasks, record the information you need - quickly and efficiently - by sending it to our Outsourced Document Services (ODS) team.
With this technology, documents like invoices, purchase orders, and delivery notes are 'read' during the scanning process. The software then isolates and records specific data, such as item names, quantities, prices, and grand totals – and sends it to your server for you to review.
3 Benefits of Digital Capture
Bring ease and efficiency to your operations by quickly converting information on paper-based documents into digital data.
Quick, Consolidated Process
Get your business documentation processed and digitised, fast - but without having to waste employee resources on tedious scanning, data entry, or sortation; giving you access to the information you need, when you need it.
Cost Efficient Labour
Removing tedious manual tasks from your workers' day-to-day means that you benefit from more valuable tasks being completed, but at the same labour cost. This way, we ensure that the legwork is handled – whilst giving you more value for money from your more productive employees.
Accurate Digitised Records
Minimise errors in your records by using this service to collect your digital data. Once extracted, this data can be processed and sorted automatically with the help of Process Automation software, which enables accuracy within your organisation – with your admins only needing to validate data once the software is finished working.
Accelerate Data Processing with Digital Capture
Any business with multiple suppliers knows that the layout of invoices, delivery notes, and purchase orders can vary greatly from company to company.
In order to read and extract data from these documents, most Digital Capture programs require a 'template'. This directs the software to common areas on a page to read data from - but the downside of this process is that each new layout requires the construction of a new template, which is often very time-consuming.
However, this process is accelerated – even with documents originating from thousands of companies - through our Digital Capture service; since the software identifies keywords, rather than relying on templates. This means that important information can be isolated with complete accuracy, no matter the layout – enabling it to process multiple formats without difficulty.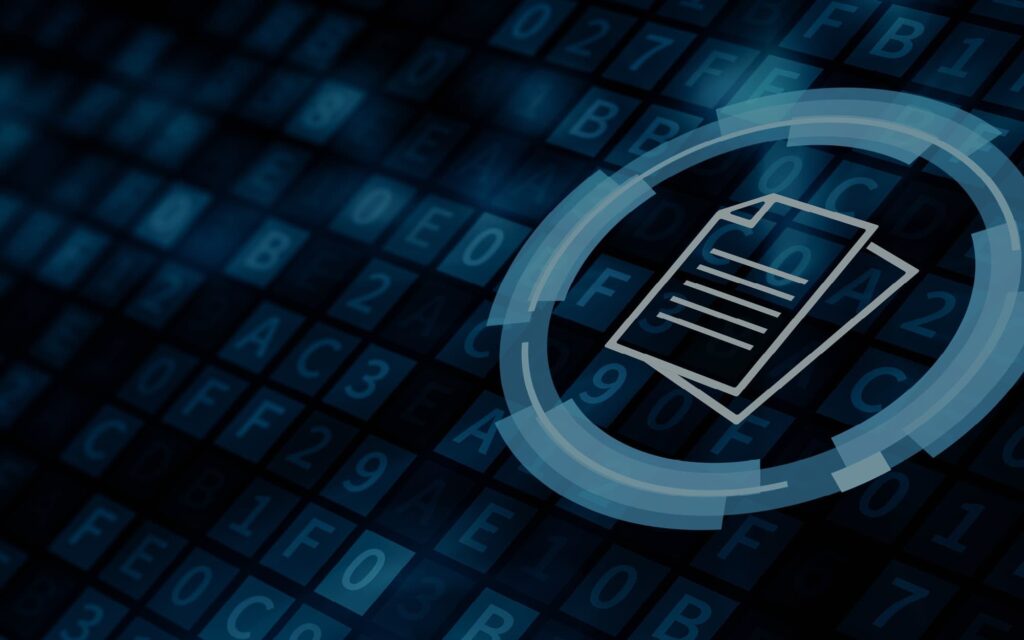 What is Included in a Digital Capture Service?
A key component to digitising your business records, Digital Capture gives you access to the vital data held on your paper-based documentation – but with minimal loss of resource.
For further ease and convenience to you, this service then gathers all of your extracted data into one secure server for you to access at your leisure; whether we're scanning your backlog of paper records, your incoming business mail, or something else entirely.
Once digitised, this data can be handled, processed, collated, sorted, and secured, both quickly and easily – enabling you to craft more efficient internal processes designed to boost productivity within your business.
Why Does Your Business Need a Digital Capture Service?
Processing documents manually represents an enormous burden on your teams, a waste of your finances, and, if the workload is heavy enough, can be a hotbed for all kinds of mistakes and inaccuracies as a result of human error.
None of these are issues that any business can afford to ignore – and all are easily avoidable by digitising through Digital Capture.
Why Choose Apogee as Your Digital Capture Provider?
As a provider, Apogee offer many additional services that are complementary to Data Capture: such as Bulk Scanning for digitising large quantities of records, and Inbound Mail for scanning your business mail as it is delivered. By engaging with these services, you gain the assurance of a unified standard of service, all easily co-ordinated through one point of contact.
Ongoing tutorials are also available to customers upon request, in order to help you get the most out of software such as Process Automation, or Information Management - which both bolster the utility of the data extracted through Digital Capture.