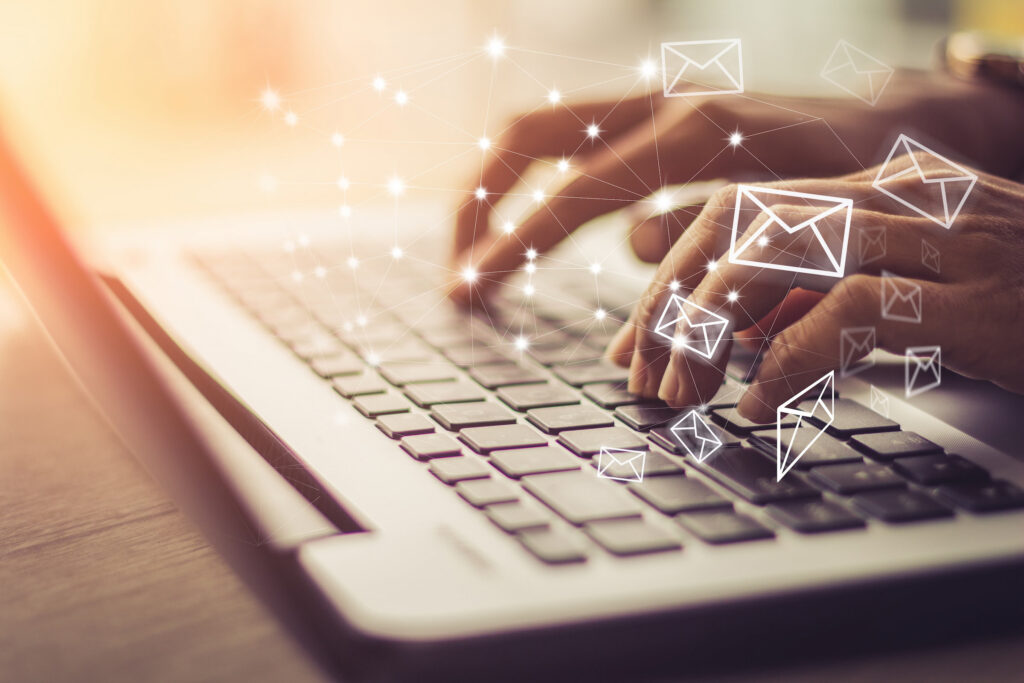 Hybrid Mail
Send your business mail from anywhere, with the print and fulfilment taken care of, eliminating expensive franking machines and manual postal processes.
Sending Post From Your PC
Hybrid Mail is a 'desktop to doorstep' solution, allowing you to send letters directly to your recipients from your PC or laptop. The simple process can save your organisation hours, allowing your staff to focus on more business-critical tasks.

Your documents are processed in our ISO-accredited secure mailing facility by trained professional document handlers. 
How Does Hybrid Mail Work?
You create your mailing as normal, but we take away all the hard work of printing and enclosing your letters into envelopes, leaving you and your staff time to focus on more valuable tasks.
Your documents are processed in our secure ODS mailing facility. Accredited to ISO 27001 and fully compliant with GDPR requirements, you can rest assured that your mail is being processed in a professional and confidential environment.
The 5 steps of Hybrid Mail:
Create your Letter - AutoMail merges with your word processing system. Simply create your letter as you usually would.
Send your Letter - Instead of selecting print, tap the send button - choosing which Royal Mail service you would like.
We Print It - Apogee prints your letter on crisp, bright, white paper.
We Envelope It - Using high frequency machinery, we envelope your letter.
Royal Mail Delivers It - 1st or 2nd class; your letter is delivered as usual by your local post person.
The 3 Benefits of Hybrid Mail
GET IN TOUCH
Want to get in touch? We would love to learn about your business challenges and how our solutions can help you...
By submitting this form, you acknowledge that you have read and understand the Apogee Privacy Statement.
Read our Privacy Policy