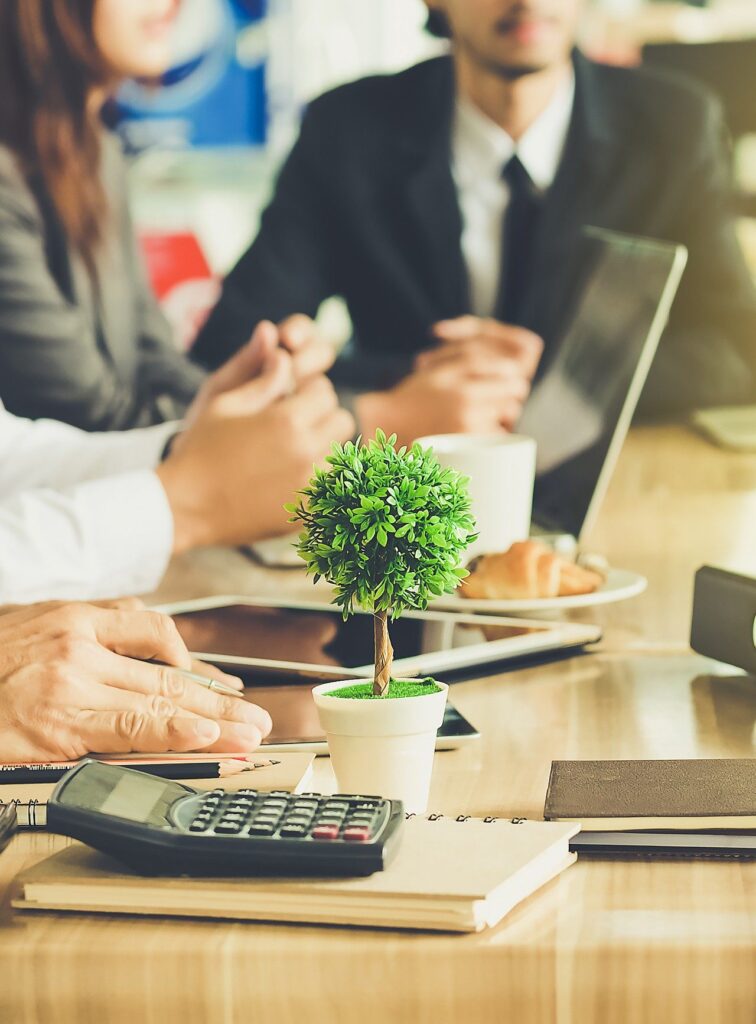 Environmental
Capable of bringing sustainability to your business through our Managed Workplace Services, Apogee also aim to achieve Carbon Neutrality by 2025 and Net Zero by 2030.
• ESG
Environmental
Enacting positive environmental change is a responsibility for all businesses. This is why we enable you to introduce sustainability to your business with our Managed Workplace Services - in addition to ensuring Apogee achieves Carbon Neutrality by 2025, and Net Zero by 2030.
Chief examples include PrintReleaf – a platform that reforests trees equivalent to the amount of pages you print; and The ACE Line, which offers refurbished print devices in an effort to keep e-waste out of landfills.
You can read about both of these in more detail below.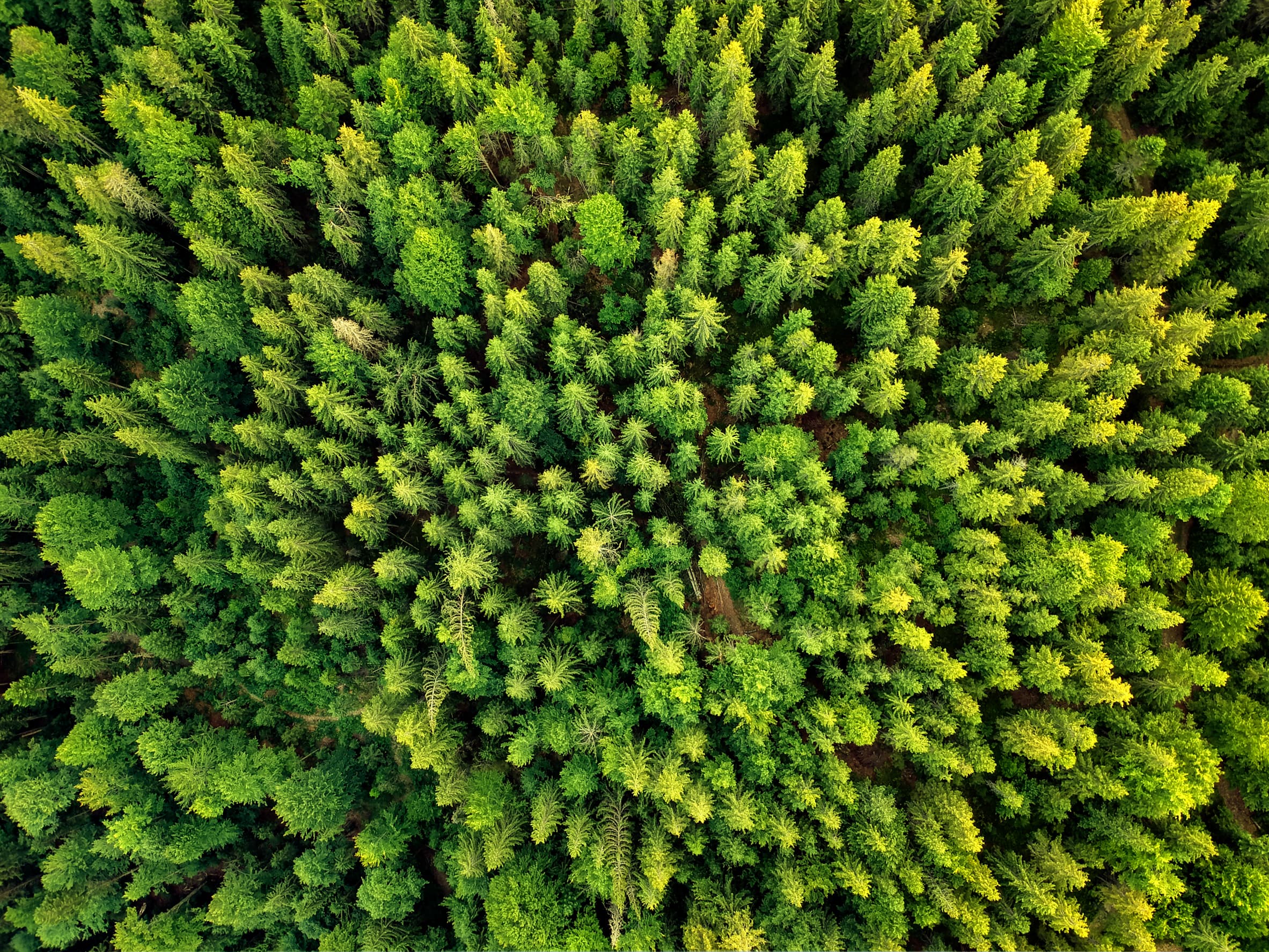 Offset your print with PrintReleaf
A valuable component of any ESG strategy, offsetting your print output is made easy through reforestation platform PrintReleaf, which can be added to a Managed Print Service.
Through PrintReleaf, each page you print is automatically recorded - with the equivalent number of trees then being planted in critically undersized forests all over the world.
Enter the Circular Economy With the ACE Line
Start-up and established company alike can benefit from refurbished print devices for reduced prices – which are available through The ACE Line, or Apogee's Circular Economy.
A low-risk, low cost Managed Print solution, devices within the ACE Line function as good as new – with quality assured due to our rigorous 30-step appraisal process. Join our circular economy, and keep perfectly functional devices from being wrongfully disposed of in landfills.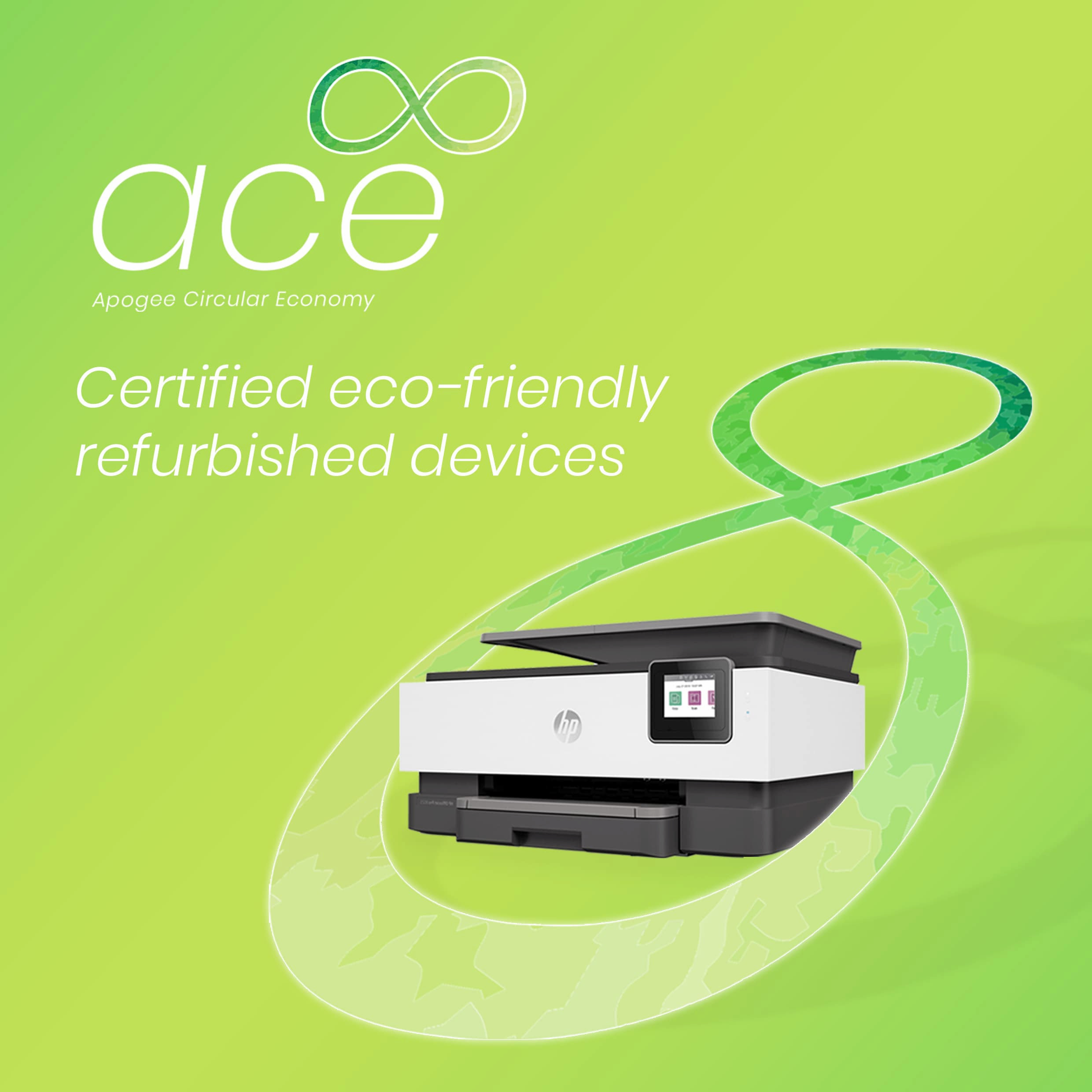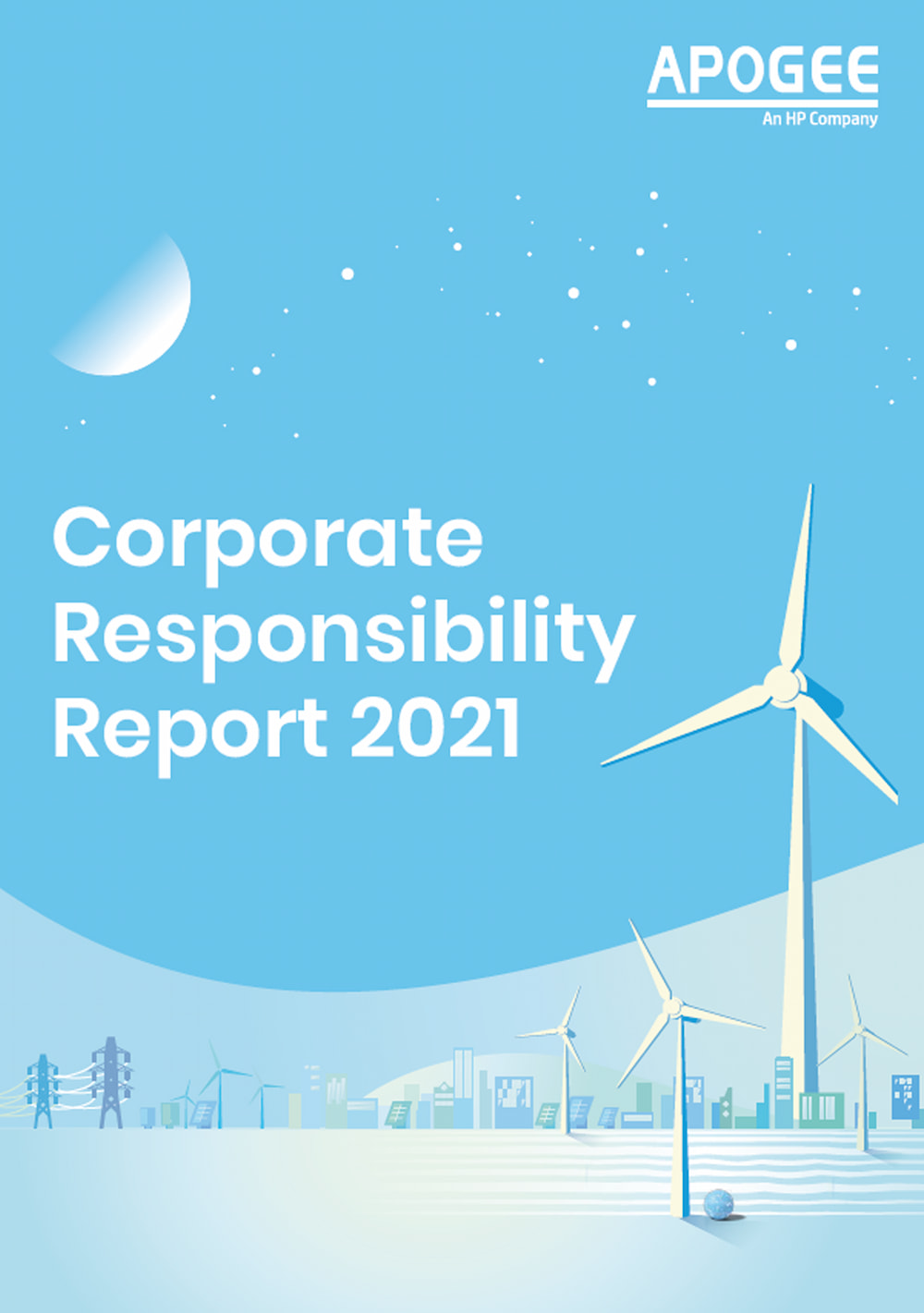 Corporate Responsibility Report
Our contribution to a brighter, greener future is something that we at Apogee take great pride within.
Acting as a record for stakeholders to see the progress we have made along our sustainability journey, our Corporate Responsibility report contains comprehensive information about Apogee's efforts to reduce negative social and environmental impact.
GET IN TOUCH
Want to get in touch? We would love to learn about your business challenges and how our solutions can help you...
By submitting this form, you acknowledge that you have read and understand the Apogee Privacy Statement.
Read our Privacy Policy