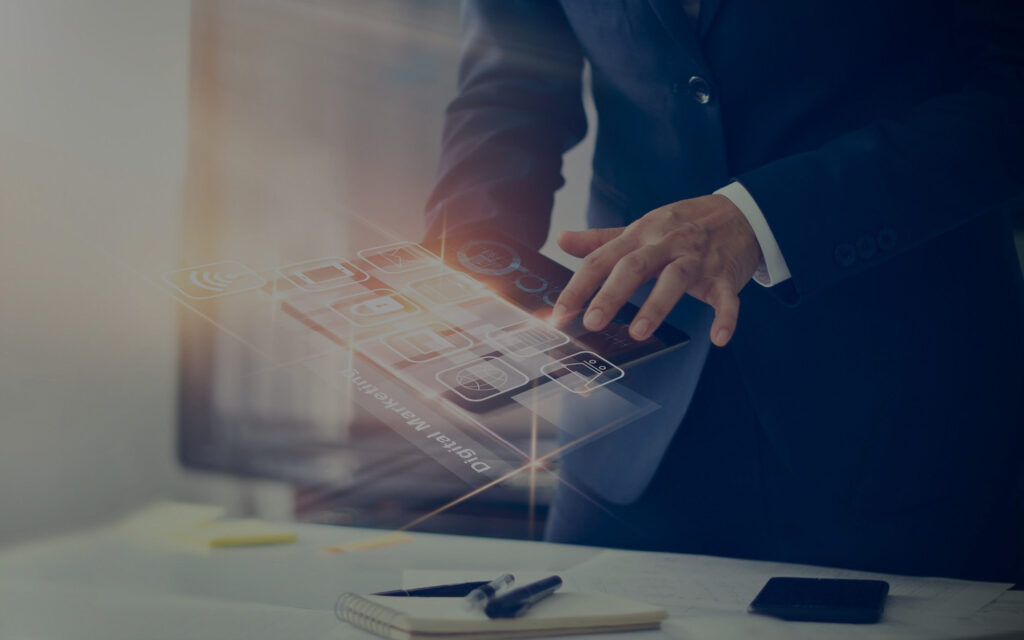 Estate Review & Analysis (ERA)
Discover the productivity and efficiency of your IT technology with an Estate Review & Analysis (ERA).
Estate Review & Analysis
An Estate Review & Analysis (ERA) is a service that assesses the status and performance of your IT devices and wider infrastructure. By collecting information about your workstations, servers, and other networked equipment; an ERA assessment enables us to design a Managed IT Service (MITS) solution that is aligned with your overall objectives.
The 3 Benefits of an Estate Review & Analysis (ERA)
An Estate Review & Analysis (ERA) brings multiple benefits to a business, including but not limited to:
Complete Overview
By behaving as a silent but always-active presence on your network, the software used in an Estate Review & Analysis gives you visibility over many areas of your device infrastructure – and all without taking time or manpower away from your IT department. Having this information allows you to identify which machines should be replaced as a priority; enabling your MITS transition to be done strategically and without sacrificing any productivity in your business day-to-day.
Expert Guidance
With the information illuminated by an Estate Review & Analysis, our IT Professional Service team have everything they need to recommend the best devices to suit your specific needs. Combining contemporary knowledge with the ability to pull from years of industry experience, our experts can advise you on how to further streamline processes and avoid potential pitfalls.
One Central Provider
Unlike many providers, Apogee offers a wealth of services that are complementary to our Managed IT Service (MITS). This not only saves our clients the headache of having to organise each of these individual services through multiple third parties, but also ensures that they receive the same standard of quality across the board.
Why does my business need an Estate Review & Analysis (ERA)?
No business can progress without first taking stock of their current environment – and by providing visibility of your technology's warranty, battery health, and overall performance; Estate Review & Analysis (ERA) equips you with the knowledge you need to plan for the future effectively.
Most devices need to be updated every 3-5 years on average – meaning that refresh planning is something that businesses must consider regularly; as well as ensuring that they have the necessary budget to upgrade. Capacity to arrange device support is another factor, as is making a safe disposal strategy for legacy hardware once it is replaced.
For those seeking clarity on possible directions for their business, An Estate Review & Analysis (ERA) crafts a roadmap from your current situation to your next IT objective – and also helps to ensure that your success is maintained.
How does an Estate Review & Analysis (ERA) work?
So, how exactly does an Estate Review & Analysis (ERA) work? In order to gather information about your devices, a Data Collection Agent (DCA) is deployed across your network, extracting information from individual devices such as:
Hardware serial number
Device model
Processor
RAM
Battery health
BIOS
Disk space
Antivirus status & performance
Operating system
Update status, as well as any missing updates.
After 30 days, this data will be collated into a detailed report, to be discussed with you – then, once we have an understanding of your future objectives, we will have everything we need to tailor a Managed IT Service (MITS) solution to meet your goals. Pending your approval of our proposal, your solution will be put forward for Delivery, Installation, and Implementation, with continual monitoring conducted throughout your contract.
Why choose Apogee to conduct an Estate Review & Analysis (ERA)?
What makes Apogee best-suited to conduct an Estate Review & Analysis (ERA) for your business? For one, as a subsidiary of HP Inc., the expert guidance provided by our IT Professional Services team is enhanced by the legitimacy of a world-renowned IT company – as well as the resources to back up our proposals.
Secondly, through our Managed IT Services (MITS), we offer a number of additional services that are designed to ease the transition following an Estate Review & Analysis (ERA). If you're concerned about your old devices creating an opening for a data breach, for example, our Data Sanitisation service completely wipes all data from the hard drives of previous devices; ensuring compliance with GDPR regulations.
Perhaps, after your Estate Review & Analysis (ERA) is complete, you're concerned about setting up so many new devices and the burden this will present to your IT department. However, with Apogee, your new devices can be setup to your precise specifications through our Imaging Services, which is all completed prior to delivery and installation. This means that your IT department, and, by extension, the rest of your employees, are spared the disruption that would usually be expected from a complete IT transition.
Last and best of all, clients of our Managed IT Services (MITS) gain automatic access to our 24/7 support centre - with all maintenance costs included within the price. Not only does this mean that surprise repairs can be completed without incurring additional cost; but as a result of our remote monitoring of your devices, this support can be co-ordinated quickly and with maximum efficiency.
GET IN TOUCH
Want to get in touch? We would love to learn about your business challenges and how our solutions can help you...
By submitting this form, you acknowledge that you have read and understand the Apogee Privacy Statement.
Read our Privacy Policy