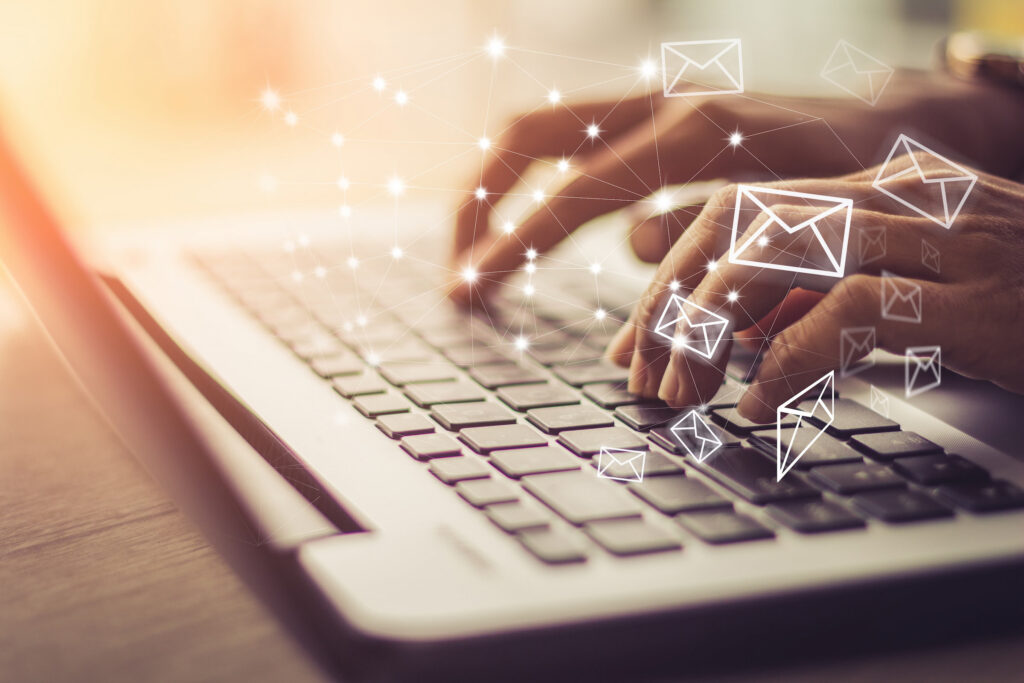 Inbound Mail
Is your in-house mailroom justifying its operational costs? Get your business mail digitised securely on your behalf, by redirecting it through our Inbound Mail service.
What is an Inbound Mail Service?
Enable greater productivity in your organisation by having your mail sent to our secure 24/7 ODS facility. Once delivered to us, your mail is receipted, digitised, and uploaded to a secure Cloud server – giving you easy access to your documents, but without interrupting your employees' day-to-day.
For added convenience, key digital files can also be automatically routed to relevant employees in your organisation; enabling your workforce to be dynamic, effective, and up-to-date.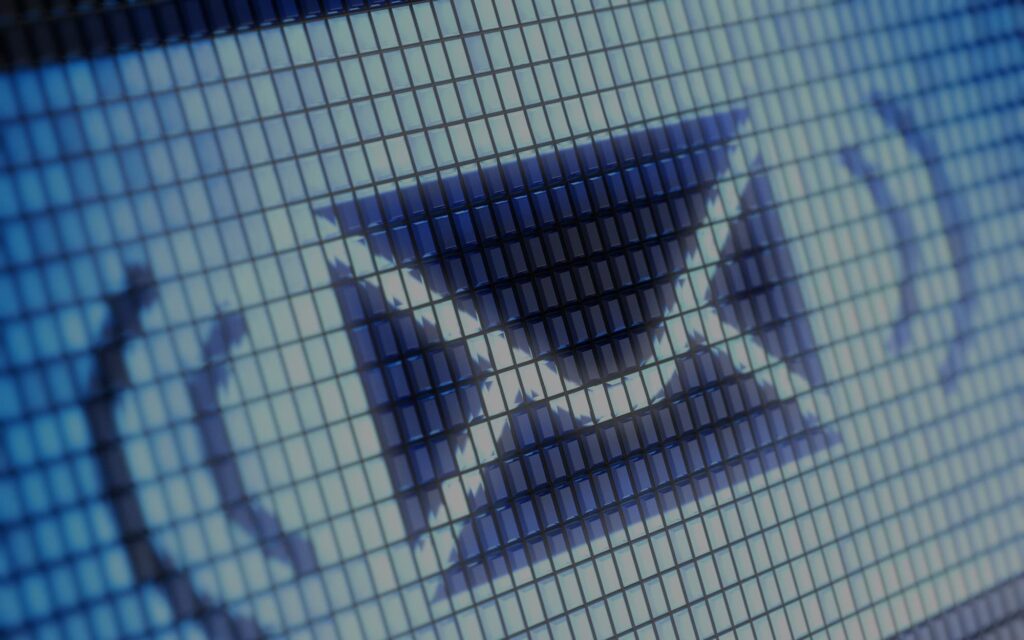 3 Benefits of Inbound Mail
With high operational costs, potentially large workloads, and a reliance on manual processes, in-house mailrooms are quickly becoming irrelevant in modern business. However, by outsourcing to a specialised supplier, you can:
Digitise with Confidence
While physical mail can represent a potential data breach if left unattended, documents redirected to our secure 24/7 facility are kept under surveillance at all times – and once digitised, are uploaded to a Cloud server that is only accessible by authorised employees. Once this is done, the physical copy is shredded and recycled; meaning any confidential data is kept completely secure.
Easily Track Mail
When it comes to mail, being able to hold your providers to account is absolutely key. This is why delivered documents are receipted upon entering our facility – and by making these receipts easily accessible to you, we give you the peace of mind that your mail is being safely handled, backed up, and secured by a completely accountable provider.
Repurpose Your Space
By outsourcing your mail operations, you are free to repurpose your previous facilities. This gives you the freedom to maximise the utility of your space; be it for extra storage, installation of more valuable equipment, or rentable space for additional income, to name but a few possibilities.
Reduce Unnecessary Touchpoints with Inbound Mail
Employee time is more precious than ever – and in an increasingly competitive marketplace, it's simply not fiscally worthwhile to have employees manually distribute mail to the correct people.
However, the same process is achieved in a fraction of the time with an Inbound Mail service. Whether you want your digital post uploaded to a secure Cloud server, or sent direct to relevant employees automatically; outsourcing your mailroom allows you to reduce unnecessary touchpoints throughout your organisation and maximise the value of your employee time.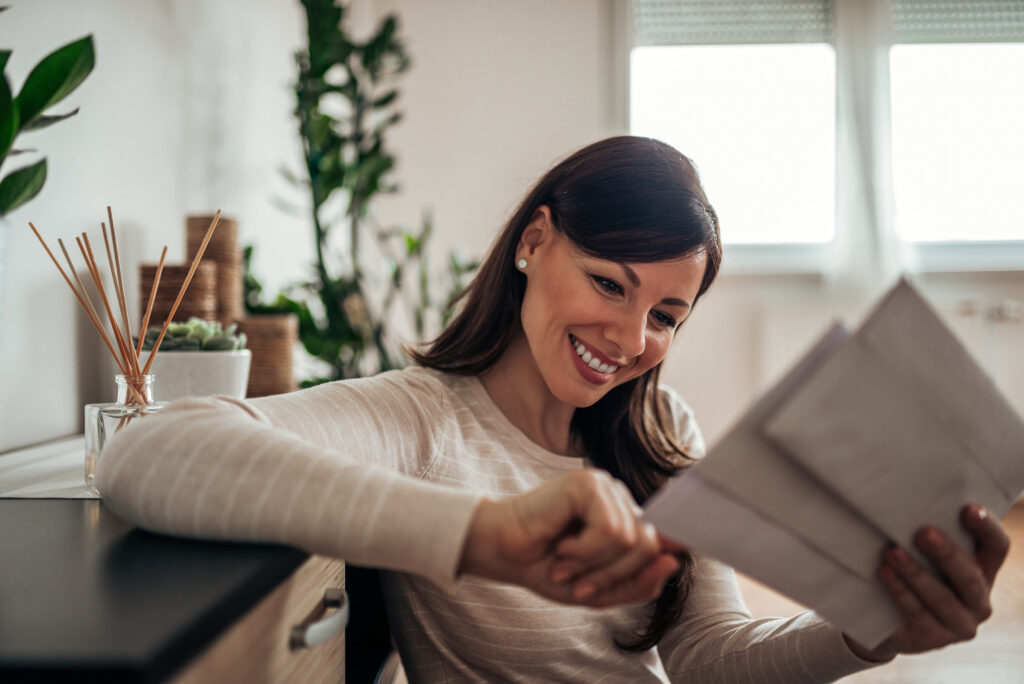 What is Included in an Inbound Mail Service?
Once your business post is redirected through to our secure facility, all incoming mail will be receipted, scanned, digitised, backed up, and made available on a secure Cloud server – with scanned files accessible through the Client Portal for your convenience.
Once scanned, the physical mail will be shredded to ensure data security, then recycled responsibly; bringing sustainability to your business mail processes.
But these are only the basic features of an Inbound Mail service. Greater agility is enabled throughout your operations with an advanced Inbound Mail service: which can sort digital files by department, extract key information, and then route them automatically to specific people. This equips your workforce with the data they need, right at their fingertips - and without a second of company time wasted.
Why Does Your Business Need an Inbound Mail Service?
In a competitive marketplace, businesses can't afford to have inefficiencies within their operations – and for modern SMEs, the cons of having an in-house mailroom vastly outweigh the pros, especially if your business is comprised of multiple sites.
The pros that come with outsourcing, however, have an entirely opposite dynamic. For one, your employees are relieved of the burden of manual processes, since mail handling is now carried out on their behalf. For two, greater efficiencies come from digitising your post – since files can be located, shared, and backed up far more easily; enabling greater productivity among your hybrid workforce. Thirdly, data security is all but ensured through this service; since, as well as our own in-house security, measures can be implemented on your server to ensure only authorised users are able to access certain information.
With so many businesses outsourcing their mailrooms, these benefits are not something that SMEs can afford to ignore – especially not if they want to keep themselves from lagging behind in an increasingly digital world.
Why Choose Apogee as Your MPS Provider?
As an outsourced services provider, we know that one size doesn't fit all – which is why an Inbound Mail service is entirely scalable and customisable to your business need. Regardless of whether you regularly receive low, average, or high volumes of mail, we can design a solution to fit; with entirely transparent costing throughout.
Our status as an HP Inc. subsidiary is another reason to align with Apogee – since at our core, we place the same value upon the principles our parent company was founded on - sustainability, security, innovation, and customer convenience.
GET IN TOUCH
Want to get in touch? We would love to learn about your business challenges and how our solutions can help you...
By submitting this form, you acknowledge that you have read and understand the Apogee Privacy Statement.
Read our Privacy Policy